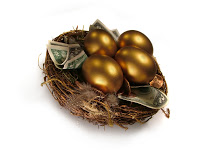 We frequently see situations where minors are the intended beneficiaries of IRA accounts or employer plans. It could be that grandparents want to benefit their minor grandchildren or it could be single parents who want to provide for their minor children. No matter what the circumstances, there are some issues when minors inherit retirement assets.
Minors
cannot
sign the paperwork to open an inherited IRA. They
cannot
manage the investments. There are required distributions that must be made to a beneficiary and minors
cannot
request a distribution from the account.
Advance planning can avoid these problems. Some IRA custodians may allow you to name a guardian for the minor child on the beneficiary form or may recognize a guardian you name in your will. Other custodians may require an appointment from a probate or surrogates court. You need to know this in advance, so check with your custodian.
For smaller account balances, an UGMA or UTMA (uniform gift or trust form minors) account can be used. This account would be named on your beneficiary form along with a trustee for the account. It could be established at your death and funded with the required distributions from the retirement account. Each state has its own standard language for these trust accounts.
Both of these options have the minor child coming into control of the retirement assets at the age of majority in your state.
For larger account balances, a trust for the benefit of the minor could be established and named on the beneficiary form. Required distributions from the inherited IRA then go to the trust each year and are distributed to the minor in accordance with the terms of the trust. The trust could stipulate at what age the minor has full control over the assets. The trust must be carefully drafted to comply with the IRA distribution rules. Make sure the attorney drafting the trust has experience in this area.
The trustee or guardian for the minor should understand that any checks payable to the beneficiary are
taxable
. The total IRA should never be transferred into a trust or other custodial account. Only required distributions should go from the inherited IRA account to the beneficiary. If there is any doubt on what should be done at the death of the account owner, the trustee or guardian should consult with an advisor with experience in IRAs. You can find a listing of Ed Slott trained advisors on our website,
www.irahelp.com
.
-By Beverly DeVeny and Jared Trexler