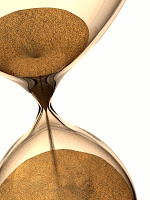 A final, final word on the Roth recharacterization topic. In an article posted here on October 11, 2011 ("
One Final Word About October 17, 2011 Roth Recharcterization Deadline"
) we mentioned that the deadline for recharacterization in certain areas affected by Hurricanes Irene and Lee and the Texas wildfires had been extended to
October 31, 2011
. Since then, many readers have asked what states and counties were included in this extended deadline. So, as an accommodation to these folks, we're providing some additional information.
The states with affected counties for Hurricane Irene are Connecticut, Massachusetts, New Hampshire, New Jersey, New York, North Carolina, Pennsylvania, and Vermont. Certain municipalities in Puerto Rico were also affected by Irene. Hurricane Lee affected New York and Pennsylvania counties only. You can find the latest list of affected counties on the IRS website using the following link:
http://www.irs.gov/newsroom/article/0,,id=108362,00.html?portlet=108.
Other tax-related transactions have also been extended as a result of these natural disasters. For example, the deadline for removing (or recharacterizing) excess IRA contributions for those individuals in affected disaster areas is now
October 31
. Additionally, the deadline for making a SEP (Simplified Employee Plan) IRA contribution for 2010 is also extended to
October 31
for any employer that had either an original or extended due date occurring on or after
August 26 and on or before October 31.
By Marvin Rotenberg and Jared Trexler
------------------------------------------------------------------------------
Comment, Question, Discussion Topic on your mind? Click on the
Blue Comment Link
below and leave your thoughts then check back to see what other consumers and advisors think.
Also, share this article on Facebook, Twitter, and show us you approve with the Google +1 app under each title.
*Copyright 2011 Ed Slott and Company, LLC