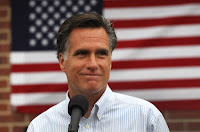 Ed Slott discusses Republican presidential candidate Mitt Romney's unorthodox IRA in this video blog.
The Wall Street Journal posted a January 19th article on this topic
, and Ed walks you through Romney's reported account value, its pitfalls, tax expenses and what steps he should take now to avoid problems down the road in this video. This issue has come up several times in discussions about Romney's reported wealth, his assets and the release of his tax returns.